The Island Floor Centre Team is Growing!
We're delighted to announce that Fuzzy Wuzzy Carpets has joined our team at Island Floor Centre.
Kirk Jones and Bonny Jones are the second generation of flooring experts at Fuzzy Wuzzy Carpets, a family-owned and operated company that has been serving Victorians for more than 45 years. We are very excited that they have decided to bring their business under the Island Floor Centre brand where they will continue to provide their customers with the same helpful customer service and great pricing that they always have.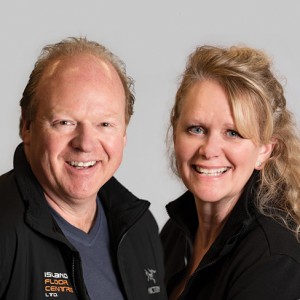 "We want to extend a heartfelt thank you to our loyal Fuzzy Wuzzy Carpets customers. It has been our pleasure to work with you for all these years and we look forward to helping you with your flooring needs for many years to come."
– Kirk Jones and Bonny Jones